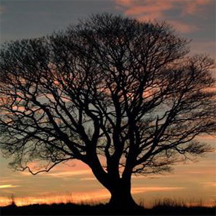 Coming full circle: Aging with grace, courage and wisdom (HCL-hosted event)
When:
December 4, 2015 @ 5:00 pm – December 6, 2015 @ 12:30 pm
2015-12-04T17:00:00-08:00
2015-12-06T12:30:00-08:00
Where:
Healing Circles Langley
534 Camano Avenue
Langley, WA 98260
USA

Cost:
$295 (sliding scale $225-325) (Includes all materials and meals)
Contact:
Jeanne Strong
(206) 200-7957
This Courage and Renewal retreat helps us embrace our aging and mortality with an open heart. Facilitated by Jeanne Strong and Cynthia Trenshaw.
Aging gracefully—with courage and wisdom—is not for the faint of heart: How do we:
open ourselves to the unknowable mystery of our mortality
share both our wisdom and our uncertainties?
celebrate the fullness of our lives while facing the diminishment of our capacities?
negotiate the transition from 'doing' to 'being' in a culture that values 'doing'?
clarify what still needs to be resolved in this lifetime?
support loved ones in their final days?
Join us in an exploration of these questions and more, through small and large group work, individual reflection time, poetry, writings, and music, in a 2½ day experiential retreat based on the Circle of Trust® approach developed by Parker J. Palmer and the Center for Courage & Renewal.
We have come to medicalize aging, frailty, and death, treating them as if they were just one more clinical problem to overcome. However it is not only medicine that is needed in one's declining years but life—a life with meaning, a life as rich and full as possible under the circumstances.
—Oliver Sacks
To ripen—not just grow up, but to keep on maturing through our entire lives—takes great courage and great vulnerability. We can end up unripe, bitter, not able to reap the fruits of this life because overwhelming circumstances make us lose hope, or because we get tangled in our culture's stories and lies about aging… or, as elders, we can explore and share the tender and bittersweet and ferocious truths of growing old.
—Sherry Anderson, Ripening Time: Inside the Stories for Aging With Grace
Registration information:
Deadline: November 24, 2015. Enrollment limited to 15. Click here to register.
About your facilitators:
Jeanne R. Strong, a life-long educator, has been a facilitator for the Center for Courage & Renewal for the past 15 years. In her retirement years she continues to make meaning in her life by supporting others in leading lives of integrity, change, passion and purpose.
Cynthia Trenshaw is registered as a Guardian ad Litem focusing on guardianships for incapacitated elders in three counties, and is a WA state Nursing Assistant-Registered specializing in midwifery for the dying at Enso House. She assists Whidbey Islanders in preparing their Advance Directives for Healthcare. Cynthia holds a master's degree in theology from Jesuit School of Theology at Berkeley. She has just published a book about her work among marginalized people, Meeting in the Margins: An Invitation to Encounter Society's Invisible People.
Learn more about the Center for Courage and Renewal by visiting www.couragerenewal.org.
---
(This is an event hosted by Healing Circles Langley. We make the HCL facility available to other groups or individuals whose work tucks under the broad umbrella of the "Tree of Healing" on our wall. If the work matches a leaf on the tree, we feel it falls within the scope of our mission. The description of the event and the sliding-scale fee structure are both provided by the organizer of the event.)
https://healingcircleslangley.org/wp-content/uploads/2015/09/Jeanne-tree-crop.jpg
216
216
Kelly Lindsay
https://healingcircleslangley.org/wp-content/uploads/2019/09/healing-circles-langley-logo304x156.jpg
Kelly Lindsay
2015-09-07 14:04:39
2015-09-07 14:54:20
Coming full circle: Aging with grace, courage and wisdom (HCL-hosted event)