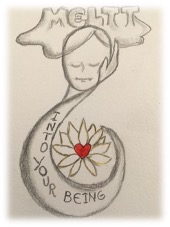 When:
September 17, 2020 @ 4:00 pm – 5:00 pm
2020-09-17T16:00:00-07:00
2020-09-17T17:00:00-07:00
Cost:
Free, donations gratefully accepted.
COVID brings new challenges to our being and new opportunities to transform, heal, reduce stress and embrace health. In the MELTT practice way we learn through many different modalities and traditions to transform ourselves and transcend our habitual patterns of human experience.
Each month we will post the theme of our weekly practices. Each week will vary allowing for ease of dropping in as it feels spacious to you. We will explore qigong, yoga, somatic body experiences, meditation, breath work, isometric strengthening, awakening the hands and feet, functional movement, chanting, sound and vibrational experiences, neuroscience brain plasticity concepts, communing with nature, etc. This offering will be coordinated by three experienced hosts who offer different learning opportunities. We will also invite guest hosts as the MELTT experiences unfold over the coming months. Come ready to explore your being!
For the months of October and November we are exploring the nature of Harvesting: what we bring in that nurtures our being, what we let go into the earth for composting, and what seeds we sow for new growth. We will open each session with the Self-Care Agreements and explore through our practices our own internal Harvesting process.
Thursdays, 3:30- 5pm.
Self-Care Agreements
Opening practice creating safe space and personhood.
Embodiment Practices/Movements
Monitoring for Self-Care
Breath Practice
Finding, softening and MELTTing into "the edge"
Cultivating spaciousness and joy in the practice (giving up cultural values of giving 100%– finding the 10%)
Closing Integration and Conservation
*Helpful (but optional) in-home props include: Yoga mat, yoga blocks, comfortable chair, blanket, pillows, large towel and hand towels, and candle.
** Please remember to wash your hands prior to practice. We will do practices which involve face touch.
*** By participating in these free, donation only offerings, I agree to waive and hold harmless Healing Circles Langley and all hosts, sponsors and providers of the offerings. I understand my participation in these offerings constitute agreement to all posted waivers. AGREEMENT OF RELEASE AND WAIVER OF LIABILITY FORM
For information and to register e-mail: info@healingcircleslangley.org or peaceqicd@gmail.com
https://healingcircleslangley.org/wp-content/uploads/2020/09/MELTT-Image-Picture1.jpg
227
170
Susanne Fest
https://healingcircleslangley.org/wp-content/uploads/2019/09/healing-circles-langley-logo304x156.jpg
Susanne Fest
2020-09-04 07:12:07
2020-10-10 15:33:06
ON-LINE: MELTT. Multiple Experience Learning to Transform and Transcend