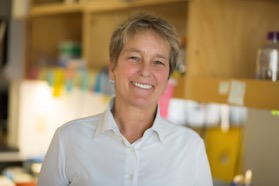 What You Need to Know About Clinical Trials to Survive Cancer: A Conversation with the Clearity Foundation
When:
March 27, 2018 @ 7:00 pm – 8:30 pm
2018-03-27T19:00:00-07:00
2018-03-27T20:30:00-07:00
Where:
Healing Circles Langley
359 Susana Dr, Freeland
WA 98249

Contact:
Diana Lindsay
360-221-4101
A Choices in Healing Conversation
What You Need to Know About Clinical Trials to Survive Cancer:
Lessons from a Decade of Supporting Women with Ovarian Cancer
 with Dr. Laura Shawver, Founder of The Clearity Foundation
Cancer research and drug development are moving at a pace like never before.  There are many new and powerful agents that are changing the treatment landscape.  Likely everyone has seen the ads on TV for Opdivo and Keytruda but the drugs, while potentially curative for some tumor subsets, need to be combined with other agents which are mostly in clinical trials.  Unfortunately, many people find themselves in a precarious situation – in need of a clinical trial but not able to qualify.  Let's talk about the opportunities (and risks) of clinical trials but also the pitfalls of standard of care treatment that may prevent one from getting potentially life-saving medicines.
Dr. Laura Shawver will share from her experience as a cancer researcher and drug developer, and also as an ovarian cancer survivor. Following her own diagnosis and treatment for ovarian cancer in 2007, Dr. Shawver founded The Clearity Foundation, a nonprofit organization providing science-based information and tumor testing to women with ovarian cancer to help them make more informed treatment decisions. Today, Clearity is the only 501(c)(3) organization dedicated to providing molecular profiling to help women with recurrent and refractory disease prioritize their treatment options, all at no charge.
Laura Shawver Ph.D.
President, CEO, & Director, Synthorx, Inc.
Laura Shawver, Ph.D. is President, Chief Executive Officer, and Director of Synthorx. Dr. Shawver views the field of oncology from the perspective of scientist, CEO, and survivor, with more than 25 years of experience in the development of small molecule drugs for cancer and other serious diseases. Prior to joining Synthorx, Dr. Shawver held the following positions: CEO and director of Cleave Biosciences, entrepreneur-in-residence for 5AM Ventures, CEO and director of Phenomix Corporation, and president of SUGEN Inc. (acquired by Pharmacia). Shawver has been involved with a number of clinical development programs including two FDA-approved therapies. Shawver is currently a director of Relay Therapeutics as well as an advisor to the industry. She is an active member of the American Association for Cancer Research serving on the Scientific Advisory Committee for Stand Up to Cancer. Shawver knows firsthand what it is like to be a cancer patient. Having survived ovarian cancer, she turned that experience into the founding of The Clearity Foundation, a nonprofit organization providing access to molecular profiling for ovarian cancer patients to improve their treatment options. Shawver received her Ph.D. in pharmacology and a B.S. degree in microbiology both from the University of Iowa.
https://healingcircleslangley.org/wp-content/uploads/2018/02/Laura-Shawver.jpg
186
279
Diana Lindsay
https://healingcircleslangley.org/wp-content/uploads/2019/09/healing-circles-langley-logo304x156.jpg
Diana Lindsay
2018-02-09 14:00:38
2018-02-26 09:41:23
What You Need to Know About Clinical Trials to Survive Cancer: A Conversation with the Clearity Foundation