The Poetic Apothecary: poems as remedies that companion our days
When:
September 25, 2018 @ 7:00 pm – 8:30 pm
2018-09-25T19:00:00-07:00
2018-09-25T20:30:00-07:00
Where:
Healing Circles Langley
534 Camano Avenue, Langley
WA 98260

Poetry is a force for renewal. Poetry's profound imaginative power transforms our sense of who we are and our place in the world. Judith Adams, through her extensive love of poetry will illustrate poetry's restoring powers. She will present poetic prescriptions for a wide range of challenges that includes, grief, fear, sadness, loss and feelings of inadequacy among many. Just as a cup of tea can settle and sooth when you have that sinking afternoon feeling, the right poem at the right time is a powerful sustaining remedy. Judith will encourage her audience to share poems that have deeply touched their lives and she will discuss how you can create your own well stocked poetry apothecary. She will also discuss how writing poetry is a potent tonic for well-being.
.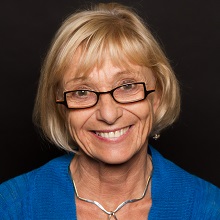 Judith Adams is an English-born poet who has lived in the United States since 1976. Adams has published four books of poetry and recorded several albums of her work, and her poems have been published in numerous magazines and anthologies. Adams has taken poetry to patients at the Seattle Cancer Care Alliance and held readings at the Frye Art Museum and Third Place Books in Seattle. She has conducted poetry workshops for youth and adults, and worked as a teacher for children with disabilities in Waldorf schools.
https://healingcircleslangley.org/wp-content/uploads/2014/11/SB-Judith-Adams-Girl-with-Books-banner.jpg
505
1244
Diana Lindsay
https://healingcircleslangley.org/wp-content/uploads/2019/09/healing-circles-langley-logo304x156.jpg
Diana Lindsay
2018-09-04 14:12:25
2018-09-13 22:08:18
The Poetic Apothecary: poems as remedies that companion our days