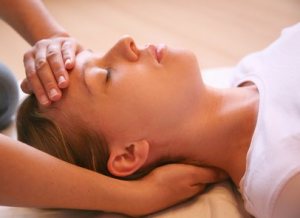 In a nutshell, Reiki is one of the subtle energy healing methods that makes use of whatever you want to call the mysterious life force that surrounds us and is within us. A Reiki practioner is trained ("attuned" in the local vernacular) to be a conduit that simply conveys that force from without to within the person being treated, whose body has the inherent—and subconscious—wisdom to make use of it in whatever way that serves the person best. If there is a healer in Reiki, it is the person receiving the treatment, not the one giving it.
I (Kelly) have been trained to the level of Reiki Master, which to me is a bit of a misnomer. It does not imply any mastery on my part over how Reiki works through me, but rather mastery over keeping myself out of the way of how it works in you.
The sessions generally last 45 minutes to an hour so I'll offer one slot at 1:00pm and another at 2:00pm. If none of the times on Tuesday or Wednesday work for you but you're still interested, let me know and we'll try to find another time.
Reiki at Healing Circles Langley is performed fully clothed on a massage table, and can be touch or no-touch.
https://healingcircleslangley.org/wp-content/uploads/2015/05/hands-on2.jpg
218
300
Kelly Lindsay
https://healingcircleslangley.org/wp-content/uploads/2019/09/healing-circles-langley-logo304x156.jpg
Kelly Lindsay
2015-05-30 14:39:43
2015-09-30 17:50:34
Free-range Reiki